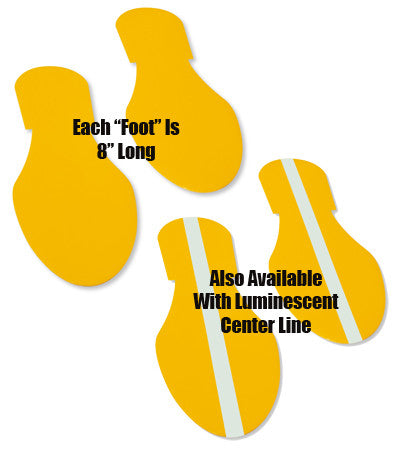 Do you need to identify walkways and exits?
5S Warehouse | Mighty Line 5S Floor Tape Footprints are exactly what you're looking for.
Use different colors of Mighty Line safety floor tape footprints to mark different safety areas (Available in the colors below - and even in Glow In The Dark).
Our floor tape footprints have a three year limited warranty.
Click here - https://www.5swarehouse.com/collections/5s-floor-marking-tape-footprints - for all our available footprints.
5S Warehouse was named, according to owner Mike Goecke, because the value of Mighty Line products for implementing 5S is so great. 5S is a philosophy that advocates using a specific methodology to organize the workplace as well as working practices. Its goals are to improve efficiency and eliminate waste as well as improving safety and morale in the workplace.