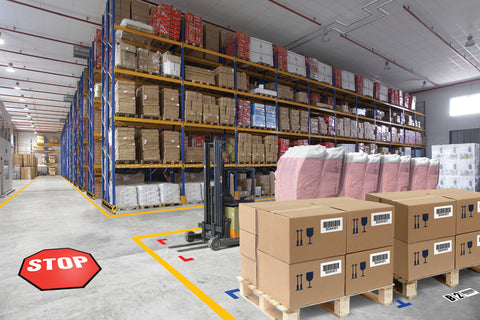 Mighty Line 5S Floor Tapes and Signs are the BEST in the business!

That's why 5S Warehouse only carries Mighty Line.

Our durable safety floor tapes, floor signs, 5S floor markings and other 5s floor tape products for warehouses. At Mighty Line, we wanted to provide customers one of the strongest industrial floor tapes on the market. We know how important safety is to every organization. We offer the one floor marking product that can help your 5s environments, the patented Mighty Line Floor Tapes. 
Patented
Thicker | Because it's made of Polyvinyl Chloride (Flexible PVC) 
Quality Comes First
Mesh Adhesive Stays Put
Removable | Any residue left when removed is water soluble (Most other tapes leave behind a sticky acrylic adhesive)
3-Year Warranty
Easy Application
Variety Of Colors
Variety of Widths
Custom Products
Made In The USA
Visit us today - and see all our incredible Mighty Line Products!
We appreciate your business!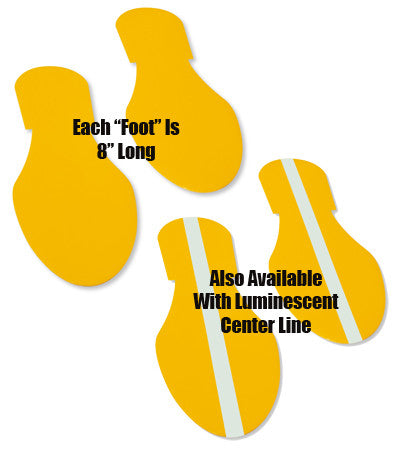 Do you need to identify walkways and exits?
5S Warehouse | Mighty Line 5S Floor Tape Footprints are exactly what you're looking for.
Use different colors of Mighty Line safety floor tape footprints to mark different safety areas (Available in the colors below - and even in Glow In The Dark).
Our floor tape footprints have a three year limited warranty.
Click here - https://www.5swarehouse.com/collections/5s-floor-marking-tape-footprints - for all our available footprints.
http://www.slideshare.net/5sWarehouse/5s-floor-marking-tips-and-5s-color-standards
5s Warehouse 5s Floor Marking Guide is the best guide for floor marking tips and 5s Color Standards for your warehouse. This floor marking guide offers tips in making your floor marking OSHA Compliant. Use our durable 5s Warehouse floor tape and floor signs for your warehouse and lean facility today. Visit www.5sWarehouse.com for more details.